A by-election was held on 8 October 2021 to elect a new councillor to represent the Coastal ward on the Christchurch City Council. The vacancy arose from the resignation of James Daniels from the Council.
The election was conducted by postal voting under the First Past the Post (FPP) electoral system.
The voting papers were mailed out to electors on Thursday 16 September 2021 and voting closed at noon on Friday 8 October 2021. Candidate names were listed in random order on the voting papers.
---
Candidates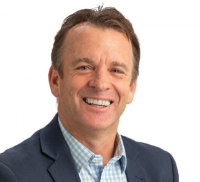 BARBER Kelly
Labour
My principal residence is NOT within the Coastal Ward area.
My family and I have lived in the East for over 30 years.
It's been a privilege to serve as chair of the Community Board.
I've supported our ward's councillors to get results. Together we've pushed major projects like the new Pages Road Bridge, the Southshore Estuary edge works and the New Brighton Master Plan forward further than ever before.
Working as a team gets results, I have been right at the heart of the fight.
I've supported our MP Poto Williams' drive to get $7 million of shovel ready funding to finish projects like the South Brighton surf club, the Bridge Hub and projects in Rawhiti domain.
Relationships matter. I'm continuing to build strong relationships within the community and with those who make the decisions.
My vision is to see our community bursting with new life. Let's work together to create a bright and positive future for our Ward.
---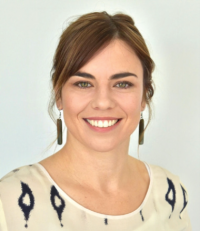 DONOVAN Celeste
Independent – Positive Community Action
My principal residence is within the Coastal Ward area.
Our coastal communities need a strong local advocate who listens to residents and gives 100% commitment to the job.
Council needs a fresh independent perspective and an understanding of the issues facing us. I will work hard to ensure Council invests in our core infrastructure, roads and footpaths, so our community thrives and will ensure that we have a real say in how we adapt to the challenges we face with climate change.
I have worked hard to bridge the gap between Council and our communities and have a track record of fronting Council on key projects. I have a Masters' degrees in politics and law, have worked across government and volunteer as Chair of the New Brighton Residents' Association.
My promise to you is to stay engaged, to listen and work hard for the strong communities, healthy environment and better future that we all deserve.
For more info: www.celestedonovan.co.nz
---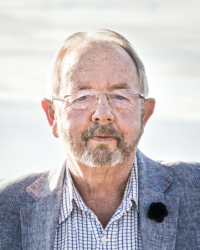 EAST David
Independent
My principal residence is within the Coastal Ward area.
During my extensive experience as an elected Community Board Member and Councillor I have a reputation for advocating for all people. My track record of community involvement is evidenced by the success of local initiatives like the Beach Playground, Hot Pools and QEII rebuild, I have and I will continue to ask the hard questions on your behalf. I successfully challenged District Plan irregularities resulting in the restoration of building rights to South New Brighton, Southshore and Redcliffs residents.
Key election focus includes: Addressing issues that matter most to Residents, progression of New Brighton Mall initiatives, roads and footpaths, resetting Councils Engagement Procedures. Council must also address inefficiencies in spending, a fresh perspective is required.
Of paramount importance to Coastal residents is a meaningful, Community led approach to Climate Change, Sea Level Rise, Coastal Hazards and Estuary edge restoration.
With your vote I can once again champion Coastal Ward needs.
---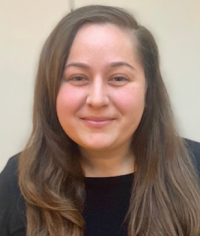 HAYS Katie
My principal residence is within the Coastal Ward area.
New Brighton has been my home for a decade. Our peoples' resilience, community commitment and unique cultural identity have inspired me, always. Recent progress is a legacy of James Daniels' valiant service to our seaside community. Undoubtably. Just as progress' demands are unending.
Currently I believe the most urgent need is regenerating the Mall as it is the core of our community- geographically, historically, and culturally. I am running because I feel passionate about this undertaking and qualified to achieve what is necessary.
I have spent my adult life managing property locally, with an unwavering commitment to providing affordable housing solutions- and achieved this- consistently. Educated in the study of society (BA-Sociology, Otago Uni) and with a heart for social justice, I promise that if you elect me to represent you, I will work in solidarity with community needs and hustle for the dreams of the East. Yes East can.
---
HOPMAN Andre
Independent
My principal residence is NOT within the Coastal Ward area.
I've run successful businesses in New Brighton for 35 years and have seen many developments in that time that are great for locals, and for Christchurch.
But we can't forget the basics that will ensure Coastal Christchurch remains a great place to live, work and invest. For example, the state of our footpaths and roads – highlighted in the results of the recent residents' survey. In Coastal Christchurch we know what needs doing here and why it's so important.
We need strong and effective councillors who can apply their practical business and life skills to benefit everyone in our community. I'm standing as an independent, because I believe there is no room for party politics in local government. I will always vote for the best interests of the Coastal ward.
Vote for me and I will step aside from my business and devote myself full-time to working for the Coastal ward.
---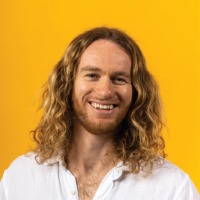 ISAACS Caleb
Independent
My principal residence is within the Coastal Ward area.
Small business owner, musician and New Brighton resident.
Kia Ora! It's appalling to me that the rebuilding of our suburbs has taken so long and yet we still have so far to go. Why do we still have broken roads, dodgy footpaths, empty shops, little investment in our business areas, minimal events and a council that doesn't seem to care?
I'm running because I believe it's time we had fresh representation. We don't need political parties meddling in local politics, we need an unfiltered voice and someone who won't be afraid to ask hard questions and ruffle feathers.
I've spent most of my career running my own businesses and am used to just cracking on with things and finding solutions. I'll work hard for you and won't let you down.
Energy, practical governance, the courage to do things properly and a vision for the future.
Ngā mihi maioha. Thank you!
---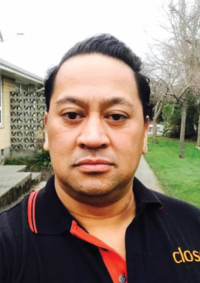 NITRO Nikora
My principal residence is NOT within the Coastal Ward area.
Tena Koutou Tautahi, Christchurch, Coastal Ward.
My name is Nikora Nitro.
I am Maori, Samoan, Pakeha, Gay and Anglican.
I speak fluent Te Reo Maori and fluent Pakeha.
I would like you to vote for me in this year's Coastal Ward by-election because you are amazing, fabulous, fantastic, unique and so am I.
I believe that together we can make transformational differences and lead the way as a Ward of the Christchurch City Council in the art of celebrating diversity and looking after its people. Let us work through strategies that bring life to the many positive desires and aspirations of the Coastal Ward.
My campaign strategy is to bring people together from all backgrounds to find solutions to immediate challenges and long-term issues that hinder and have hindered the wellness of individuals, whanau, families, businesses, educational, arts, community, housing, employment and economic development in this inspirational Ward.
Kia ora
---
Electoral donations and expenses
All candidates for the Coastal ward Council by-election are required to submit a return of electoral donations and expenses. Candidate returns as at 2 February 2022 are below.