Voting in the by-election to fill the vacancy on the Waipapa Papanui-Innes-Central Community Board closed at noon on 17 February 2023.
Results
Ali Jones has been elected the Innes ward's newest representative on the Waipapa Papanui-Innes-Central Community Board.
Candidates
Seven nominations to fill the extraordinary vacancy for an Innes Ward member on the Waipapa Papanui-Innes-Central Community Board were received:
DAVIDSON Mike
For a Safer, Greener Innes.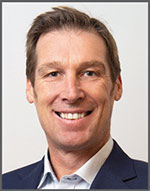 My principal residence is NOT within the Innes Ward area.
As a long-time St Albans resident and previous member of your Community Board, I have been a strong advocate for Innes. I helped lead and secure significant funding for the Edgeware Pool, St Albans Community Centre and 10 Shirley Road site.
We've achieved so much, but there's still work to do. Innes residents are clear that they want safer, greener communities with better tree protection, increased tree canopy and cleaner waterways.
Residents want children to get to school and home again safely; for our local shops to be supported, our communities to be strong and our environment healthy.
Housing intensification, localised flooding and the impact of traffic on local streets need to be addressed and our communities need to be resilient to climate change.
My experience and good relationships with existing community board members will ensure this work is prioritised.
Vote for Mike – Vote for a trusted community voice. Mike4Innes@gmail.com
---
HOSSAIN Moazzem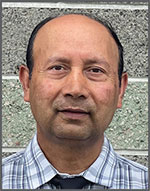 My principal residence is within the Innes Ward area.
I have been living in this ward for 20 years with my wife, daughter, mother and brothers. I am involved in community work as a justice of the peace, neighbourhood support, residence group, crime watch, civil defence. Christchurch City Council has awarded me (civic award) in recognition of my voluntary work.
I have studied law at the University of Canterbury and now working as a committee member for the council. The Innes ward's roads, streets, footpaths, playgrounds, reserves, and community facilities need a makeover. I am interested in contributing more for the communities at large within the scope of the community board. I will maintain openness, impartiality, commitment, compassion and politeness in decision making processes.
Nga Mihi, warm regards.
---
JONES Ali
Independent.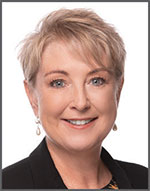 My principal residence is within the Innes Ward area.
I am standing for the Community Board Innes seat because our area needs a strong, local voice and I understand the things in our area that need addressing. Traffic (both the volume and flow), increased housing density, pavements and roads still broken and in disrepair, ongoing issues with surface flooding and local crime – these are the issues I have been contacted most regularly about.
Having lived in the Innes ward for many years and seeing what still needs to be done, I will be a positive and clear voice for residents and those who work in the Innes ward. Being local and knowing the issues, are both absolutely critical to this role. I have represented Innes for the last nine years as a City Councillor and a Community Board member. My passion for local politics and wanting to make a positive difference for residents and businesses remains strong.
---
MCEVOY Harrison
Independent.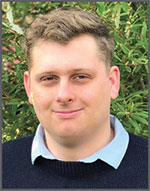 My principal residence is NOT within the Innes Ward area.
Kia ora. I'm running because there is an important voice and perspective missing from our representative bodies: Youth. They have not been represented in our decision-making bodies or in their outcomes: transport, infrastructure, climate change, and the cost of living. The impact is one of hardship and social deconstruction that disproportionately affect our younger generations who are lacking the support mechanisms and programmes that other generations had in the face of major challenges.
I have over 7 years of experience in Youth charities including senior governance. I recently graduated the University of Canterbury and will train to become a teacher, and I stood in the previous local elections. I reside in St Albans in the Papanui Ward, but the Innes Ward's community forms a core part of my upbringing and is the community where I feel at home. A vote for youth is a vote to secure our community's future.
---
NEALE Garry
Independent.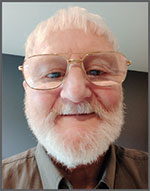 My principal residence is within the Innes Ward area.
If elected I will do my best to promote the interests of the residents in the community. I have helped residents in my area when approached. I served in the New Zealand Armed Forces for 22.5 years. During this time I was trained in leadership, managing a warehouse and being an effective member of the Armed Forces. I received the Long Service and Good Conduct Medal and the New Zealand Service Defence Medal. I ran a Scout Troop for 3 years and was a Budget Advisor for 5 years. After leaving the Army I operated a commercial cleaning service for approximately 16 years and then managed a commercial cleaning service, as manager, for 3 years before retiring in March 2020.
---
SAUMALU Mahlon
Independent.
My principal residence is NOT within the Innes Ward area.
Talofa lava! My name is Mahlon Saumalu. I am grateful to be one of your candidates for the Community Board in the Innes Ward here in Ōtautahi/Christchurch. I was born and raised here in Christchurch and am a proud community member. My teenage years were spent living in the area as I had attended Papanui High, graduating in 2015. I work locally at an organisation named VOYCE Whakarongo Mai – the national independent advocacy agency for children and young people in the State Care System. My job is largely making sure that the voices of our young people in state care are heard by amplifying their voices. So rest assured, I have a lot of experiencing advocating for others as I'd now advocate for the community voice on the board!
Although a lot of my life is spent in the local ward and community, I currently reside in Waimairi Beach.
---
WILSON Mark
Independent Voice for Innes.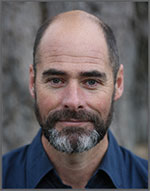 My principal residence is within the Innes Ward area.
Committed, active and a true local, I am asking for your vote to our Innes Community Board.
I am focused on giving honest and truthful representation of our community. As an invested Innes resident I am motivated to see real pragmatic action on issues where our needs have been ignored or sidelined, some examples being storm water drains, the rebuild of the Shirley Community Centre, and the ongoing prioritising of commuting traffic over all aspects of our community's safety. Now more than ever with increased financial pressures on the horizon for Christchurch, we must prioritise funding for projects that actually benefit our community and stop wasting resources on bureaucracy.
I continue to be involved in numerous community groups and committees, ranging from work place representation to community activation, empowerment and sustainability.
I'd appreciate your support for election onto the community board, delivering for Innes.
---
Candidate returns of electoral donations and expenses
Name

Affiliation

DAVIDSON, Mike

[PDF, 1.5 MB]

For a Safer, Greener Innes
HOSSAIN, Moazzem

[PDF, 132 KB]

JONES, Ali

[PDF, 2.5 MB]

Independent
McEVOY, Harrison

[PDF, 344 KB]

Independent
NEALE, Garry

[PDF, 1.2 MB]

Independent
SAUMALU, Mahlon

[PDF, 205 KB]

Independent
WILSON, Mark

[PDF, 1.3 MB]

Independent Voice for Innes
Resources
Information is available below or from the Civic Offices, Papanui Service Centre and the Shirley Service Centre.