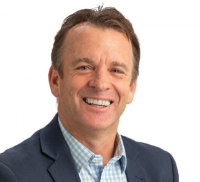 Labour
My principal residence is NOT within the Coastal Ward area.
My family and I have lived in the East for over 30 years.
It's been a privilege to serve as chair of the Community Board.
I've supported our ward's councillors to get results. Together we've pushed major projects like the new Pages Road Bridge, the Southshore Estuary edge works and the New Brighton Master Plan forward further than ever before.
Working as a team gets results, I have been right at the heart of the fight.
I've supported our MP Poto Williams' drive to get $7 million of shovel ready funding to finish projects like the South Brighton surf club, the Bridge Hub and projects in Rawhiti domain.
Relationships matter. I'm continuing to build strong relationships within the community and with those who make the decisions.
My vision is to see our community bursting with new life. Let's work together to create a bright and positive future for our Ward.