We consulted on the Wheels to Wings cycleway from January to March this year and we're currently analysing the submissions.
This cycleway will provide a connection for local cycling trips in the Harewood, Bishopdale and Papanui suburbs to destinations including schools, shops, businesses and recreational facilities.
Find out more about the plans for the cycleway.(external link)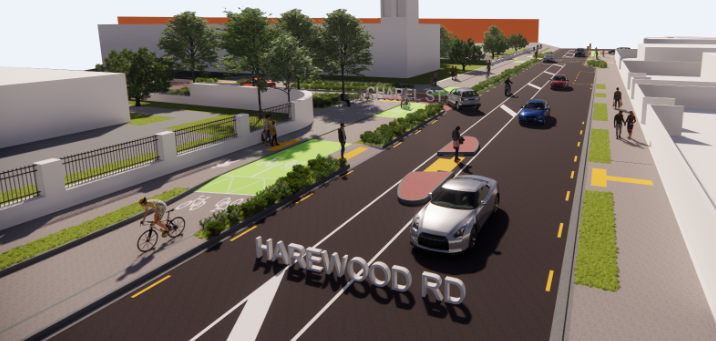 It will also connect to cycling facilities further afield.
At its western end, Wheels to Wings – Papanui ki Waiwhetū will connect with the Johns Road cycle and pedestrian underpass, linking through to the commercial areas surrounding the airport, and to McLeans Island Road via the Johns Road shared path.
This will be a good connection route for the large number of people working in the commercial area near the airport.
At its eastern end, the cycleway connects directly to the Northern Line cycle route and the future Nor'West Arc cycleway which is currently planned along Matson's Avenue (this will be consulted on later in the year).