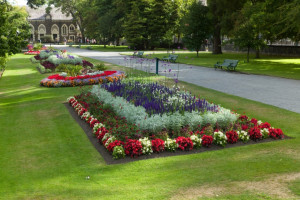 Spectacular formal spring and summer bedding displays have been a feature of the Armstrong Lawn since the late 19th century.
At that time such displays were at their height in landscape fashion during the Victorian era.
Annual plants complete their life cycle within one year. Biennials, herbaceous perennials and standardised shrubs are also used in the displays providing additional colour, height, form, texture and scent.