Under the District Plan, home-share accommodation is permitted in commercial and mixed-use zones, the Guest Accommodation Zone and the Accommodation and Community Facilities Overlay.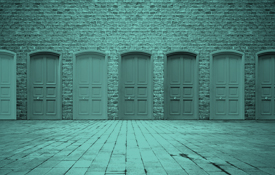 In residential zones, an owner doesn't need a resource consent for home-share accommodation if they live on-site and list a room/s for up to six guests. If the owner is not staying in the home, it is considered unhosted home-share accommodation and a resource consent is required.
An exception is the Residential Central City Zone, where small units can be listed as long as the activity does not employ anyone who lives off-site. This is subject to them complying with any other applicable standards in the District Plan e.g. parking requirements, noise limits.

In rural zones, farm stays and accommodation associated with rural tourism activities (e.g eco-tourism, wine tourism) are generally permitted. Unhosted listings that are not part of a farm stay or rural tourism activity require a resource consent.
Learn more about this option. [PDF, 2.6 MB]
Read more about the current District Plan rules.(external link)