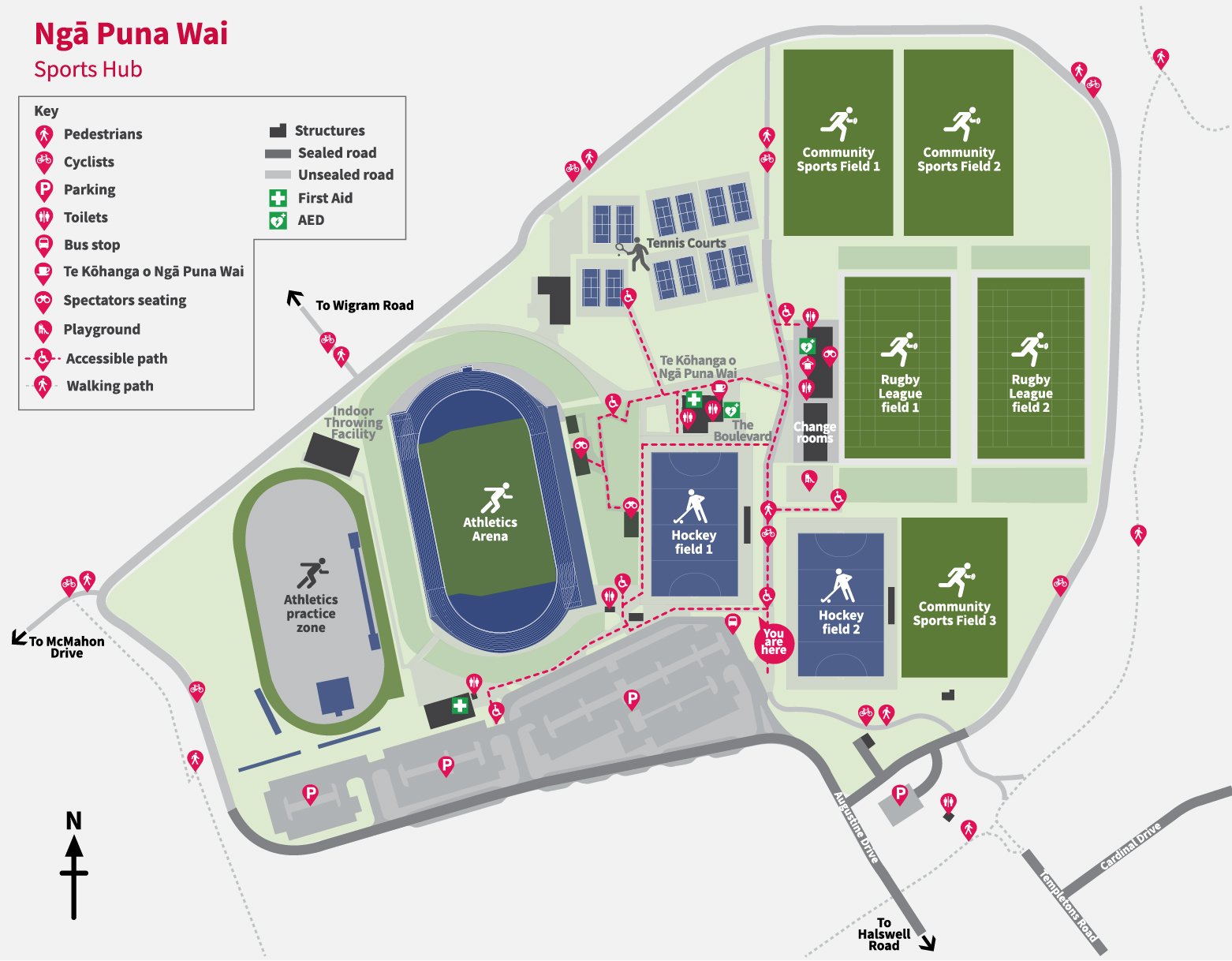 How to get to Ngā Puna Wai
Whether you're walking, cycling, taking the car or catching public transport, there's plenty of ways to get to Ngā Puna Wai.
Walking and cycling
If you're walking or cycling, the easiest way to access Ngā Puna Wai is via Augustine Drive or via McMahan Drive if you are walking from Aidenfield.
Several walking paths and cycle ways lead to the venue from Halswell or Curletts Road and there are numerous cycle parks throughout the facility.
Driving
If you're driving, then the best way to access Ngā Puna Wai is to follow the signs to the Ngā Puna Wai from Augustine Drive, off Halswell Road in Halswell.
There are 458 parking spaces including 11 mobility car parks available at the venue and a grass area beside the main car park for temporary parking. Check Google Maps (external link)for the best route for you.
Public transport
The Halswell Road bus stop on the Orange Line is the closest stop to Ngā Puna Wai, a 30-minute ride from the central city bus exchange. The bus stops on Halswell Road, a short 5 minute (400m) walk from the venue via Augustine Drive.
Head to the Metro website for bus timetables, maps and information(external link).