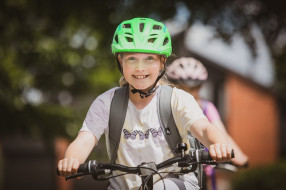 This programme is designed to support schools in making travelling to school safer. More children walking and biking to school helps to lower carbon emissions.
We've got carbon emission targets to aim for, and by working together, we can get there.
Read about our full programme below and let us know how you want to take part.
Want to know more about ways to lower emissions? Head to our Climate Action Hub.