Road closures: SH74 Travis Road / Anzac Drive Roundabout - Night Works 21 & 22 March 2021 8 pm to 6 pm nightly
Last updated: 23 Mar 2021
What

Night works resealing roundabout

Where

SH74 at Travis Road / Anzac Drive roundabout

When

Tue 23rd Mar 2021 11:00 am

Contact

For further information: Call Julie 027 431 2151 or email southernlink@downer.co.nz
For real-time NZ Transport Agency travel information visit www.journeys.nzta.govt.nz
Phone 0800 44 HIGHWAYS (0800 44 44 49)
And/or follow: www.nzta.govt.nz/contact-us/connect-with-us
WHAT WE ARE DOING
We are milling out old asphalt and laying new asphalt on the SH74 at Anzac Drive / Travis Road roundabout.
TRAFFIC IMPACTS
For the safety of our crew, it is necessary to close the roundabout for the first night of work. Traffic management on night two will consist of temporary speed limits and stop/go. Some minor works may take place in the week following sealing.
Sunday 21 March from 8 pm to 6 am the road will be CLOSED.
Monday 22 March from 8 pm to 6 am temporary speed limits and Stop / Go traffic management will be in place.
The traffic management plan will be aligned to minimise disruption to bus services. Over dimension and Heavy Vehicles should follow the signed detour.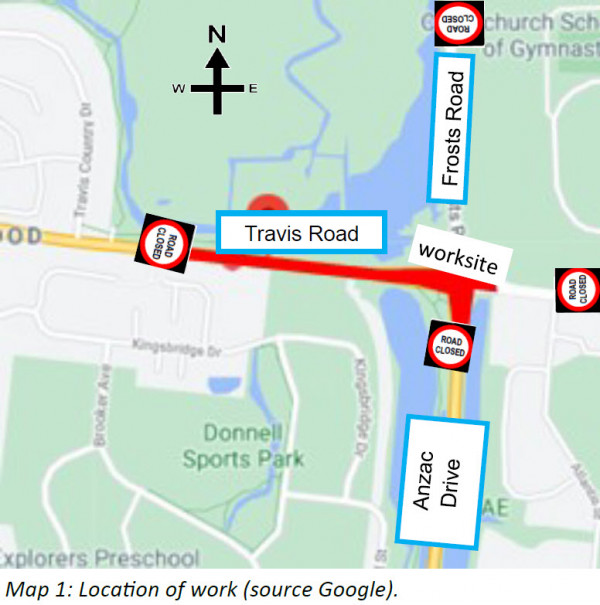 WEATHER DISRUPTION
The work may be delayed due to weather and/or other unforeseen factors, if you would like an update please contact us using the information above.
RESIDENT IMPACTS
Because SH74 is a busy road we must do this work at night. The work will be noisy and you may notice vibrations or bright lights. These are unavoidable.
We will keep noises that are under our control to a minimum such as talking instead of shouting.
Emergency services will have access at all times.
You may need to select another route to your destination. There will be several signed detours, or you can use the map below to plan your route.
Your house may be closer to the closure than our detour signs, so if you will be using your car after 8 pm maybe keep a copy of this notice on the dashboard to remind you.
It is impossible to cover everything in a work notice. If you require specific information, or you think there is something we should know, please contact us using the details below.
GENERAL INFORMATION
Safety is our number one priority. Safety is your responsibility too. Please follow the directions of our traffic management staff. Make sure you stay clear of the works, stay alert and keep children and pets outside of work areas.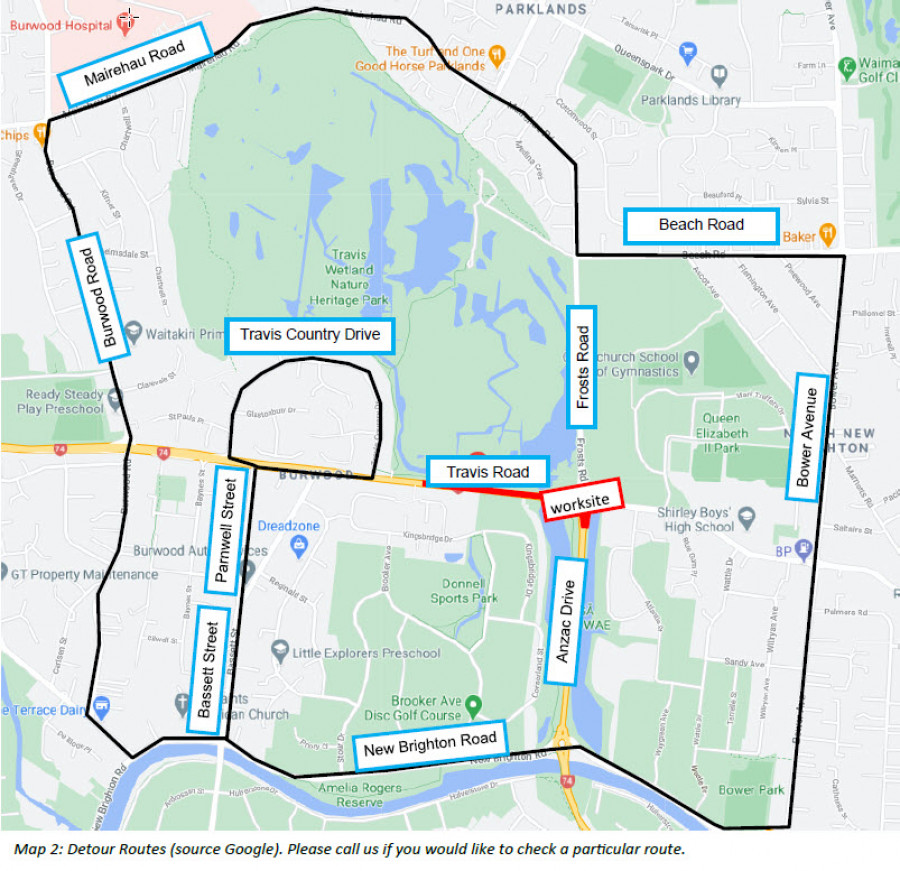 Thank you for your patience while we work in your area.