News: Christchurch Northern Corridor - Project Update 25 May 2021
Last updated: 27 May 2021
| | |
| --- | --- |
| Contact | For more information on the Christchurch Northern Corridor project, visit our website www.nzta.govt.nz/CNC. |
We want to hear about your experience travelling southbound into Christchurch during peak hours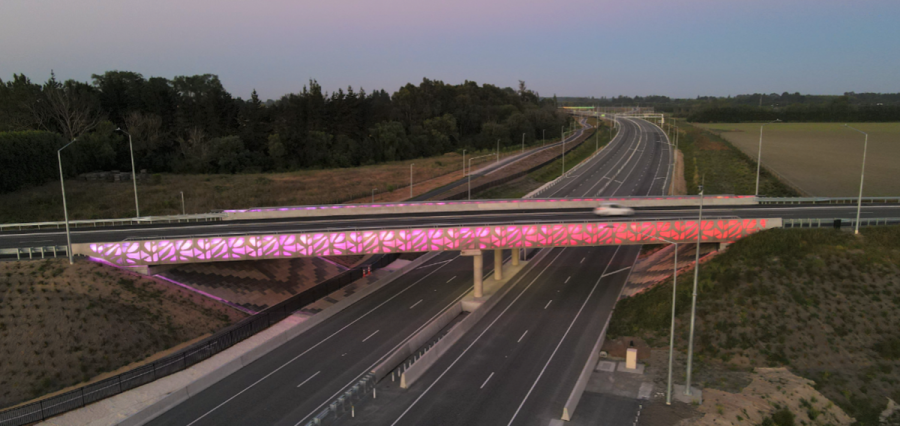 Waka Kotahi and our partners are looking to find out more about how residents from Waimakariri or northern Christchurch are travelling into the city during peak hours – and how that experience is for them. If you have a moment, we would very much appreciate you taking the time to complete our survey around your most recent trip. The information you provide will help us make more informed decisions around the projects we deliver in this area.
All completed surveys will go into the draw to win one of 15 $100 Prezzy Cards, plus there is an additional chance to win one of five $100 Prezzy cards at the end of the survey. The Survey is voluntary and anonymous and should take 10 to 15 minutes to complete. Your information is managed by Nexus Research and will come under their specific privacy and policy guidelines.
Click this link for further details about completing this survey(external link).
---
Surfacing the shared path on Cranford St

From Sunday evening 30 May we will be preparing and then asphalting the shared path between Placemakers and the Cranford Roundabout. This work needs to be done at night to reduce the traffic impact and will take about a week to complete.
Northbound traffic on Cranford Street will be reduce to one lane and cyclists will be diverted. Nearby residents will hear noise from the machinery, trucks and the crew working overnight.
We apologise for the inconvenience and thank you for your understanding.
---
Radcliffe Road surfacing work

On Sunday evening/night 30 May we will be resurfacing the tie-in on Radcliffe Road near the bridge over the Christchurch Northern Corridor (CNC) Motorway.
This work will include milling and paving the road surface. We are working at night to reduce the impact on traffic flows. Traffic on Radcliffe Road will be managed with stop/go manual control overnight.
We apologise for the inconvenience and noise you may hear if you live close by.
Thank you for your understanding.
---
Final sealing and low noise asphalt starting October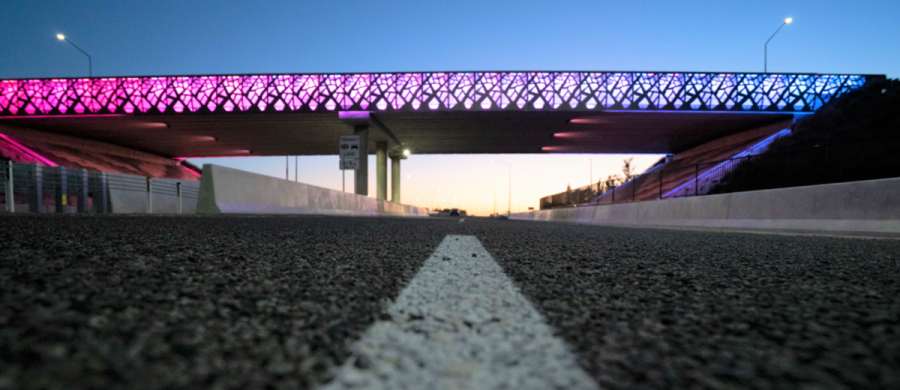 Starting in October this year, we will apply a second layer of chip seal on the new motorway, the local road bridges and parts of QEII Drive. This layer makes the road surface fully waterproof. Following on from this we will apply the final asphalt layer which will be noticeably quieter than the chip seal we have now. We will start this work in October, and we will be finished in early 2022. It is likely that much of this work will need to happen at night.
We are waiting until October this year to give the motorway time to weather and compact for a year. The ground and air temperatures also need to be warm for the road sealing to work properly.
Attached here is a newsletter with more info on this work and some information on noise and how this final mitigation measure should reduce the traffic noise from the CNC.(external link)
---
Who to contact, frequently asked questions and videos
If you have questions about the project, now or in the future, you can visit the project website nzta.govt.nz/cnc(external link)
Waka Kotahi will continue to manage this page and contact details will be updated on the site as needed. You could also take a look at our Frequently Asked Questions(external link) webpage. Or your question could be answered in one of our Videos.(external link)
All the best
Melanie