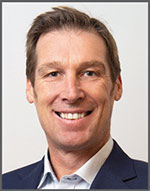 My principal residence is NOT within the Innes Ward area.
As a long-time St Albans resident and previous member of your Community Board, I have been a strong advocate for Innes. I helped lead and secure significant funding for the Edgeware Pool, St Albans Community Centre and 10 Shirley Road site.
We've achieved so much, but there's still work to do. Innes residents are clear that they want safer, greener communities with better tree protection, increased tree canopy and cleaner waterways.
Residents want children to get to school and home again safely; for our local shops to be supported, our communities to be strong and our environment healthy.
Housing intensification, localised flooding and the impact of traffic on local streets need to be addressed and our communities need to be resilient to climate change.
My experience and good relationships with existing community board members will ensure this work is prioritised.
Vote for Mike – Vote for a trusted community voice. Mike4Innes@gmail.com