Have your say
When making decisions, the Council and Community Boards need to understand community views and preferences. You can provide feedback on the council projects listed below.
If you can't find what you are looking for, check the Environment Canterbury website(external link).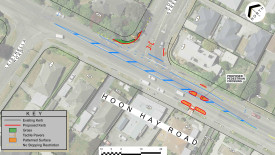 Hoon Hay Road intersection safety improvements
We're making Hoon Hay Road intersection way safer for everyone.