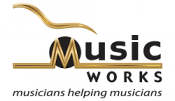 Brighten your day with MusicWorks Kids in Town – it's a lunch break like no other.
This week the Christ Church Cathedral Choristers will perform a Christmas themed concert from Tūranga's central stairwell. This is a free public performance, so come along, everyone is welcome.
Cathedral Grammar School has a long successful history in Christchurch and was established in 1881 to train boys for the Anglican Cathedral Choir and to prepare them for secondary school. Recently our Cathedral Choristers undertook a hugely successful trip to Sydney, Tokyo and Kyoto under the guidance of John Linker and Chris Oldham.
Thanks to MusicWorks for supporting our tamariki in this opportunity.