Coastal flooding (also called coastal inundation) occurs when normally dry, low-lying land is flooded by the sea.
Coastal flooding is primarily caused by severe weather events such as storms where low-pressure weather systems, large waves driven by strong winds, and heavy rain combine to raise water levels.
The worst flooding occurs when larger-than-normal tides and storms occur at the same time.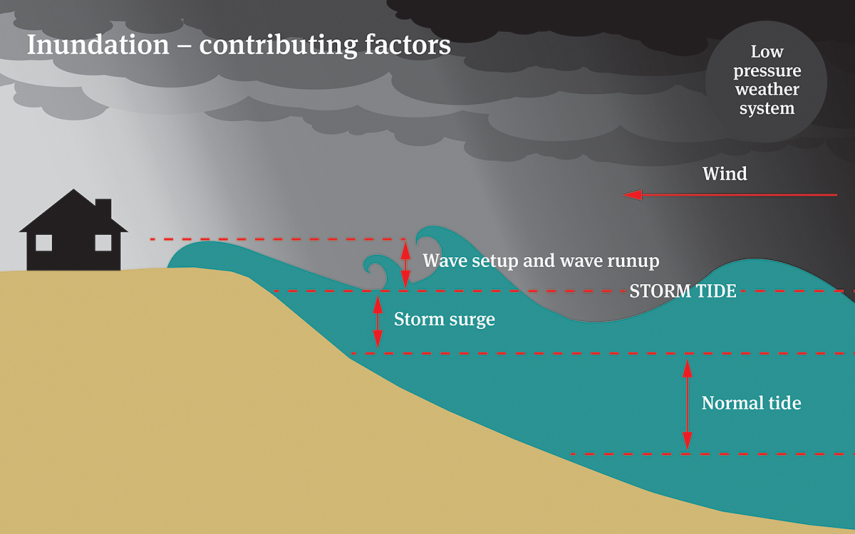 As the level of the sea rises, land that currently floods during storms or extreme high tides may experience more frequent and severe flooding. Slightly higher areas or low lying areas further inland may also begin to flood over time.
In the Christchurch District, there are some differences in how floors happen along different parts of the coast.
Areas most at risk are low-lying areas in the east of the city close to the Ihutai Estuary, Brooklands Lagoon and the lower reaches of the Ōtakaro Avon and Ōpāwaho Heathcote rivers, as well as some harbours, bays and coastal lakes in Te Pataka o Rakaihautu Banks Peninsula.